The baseball world was stunned and saddened today when it was confirmed that all-time great Roy Halladay was killed after his two-seat Icon A5 airplane crashed into the Gulf of Mexico near Holiday, Florida. He was 40.
"Doc" as he was affectionately nicknamed, was one of the greatest pitchers of his day. With a career spanning from 1999 to 2013 with the Toronto Blue Jays and Philadelphia Phillies, Halladay retired with a 203-105 record, 3.38 ERA and 2,117 Ks. He won two Cy Young Awards and is one of just six hurlers who won the honor in both leagues, winning in 2010 with the Phils seven years after his first with the Jays in 2003. His first Cy Young season was one of the most impressive in MLB history as he went 22-7 with a 3.25 ERA, 9 complete games and 266 innings pitched in 36 starts.
The eight time All-Star also threw two no-hitters in the same calendar year, firing a perfect game vs. Florida in May 2010 and just the second-ever playoff no-hitter against Cincinnati that October (which was also his first career postseason start). Halladay is an undoubted future Hall of Famer, it's just such a shame that his induction will now be posthumous. He will be eligible in 2019.
Outside the game, Halladay was very active in charity work, particularly foundations that aimed to help sick children. He was a family man to the very core and retired in-part so he could be more active with his wife and sons.
While there aren't many players in MLB history who were as good as Halladay, it would also be very difficult to find a player who was as well-liked. Doc was beloved by teammates and opponents alike for his dedication to the game and amicable personality. Numerous MLB stars, both past and present, have expressed their grief on social media. None may have been as heartbreaking as former teammate Chase Utley's post on Instagram.

The Blue Jays and Phillies also released statements mourning their fallen comrade.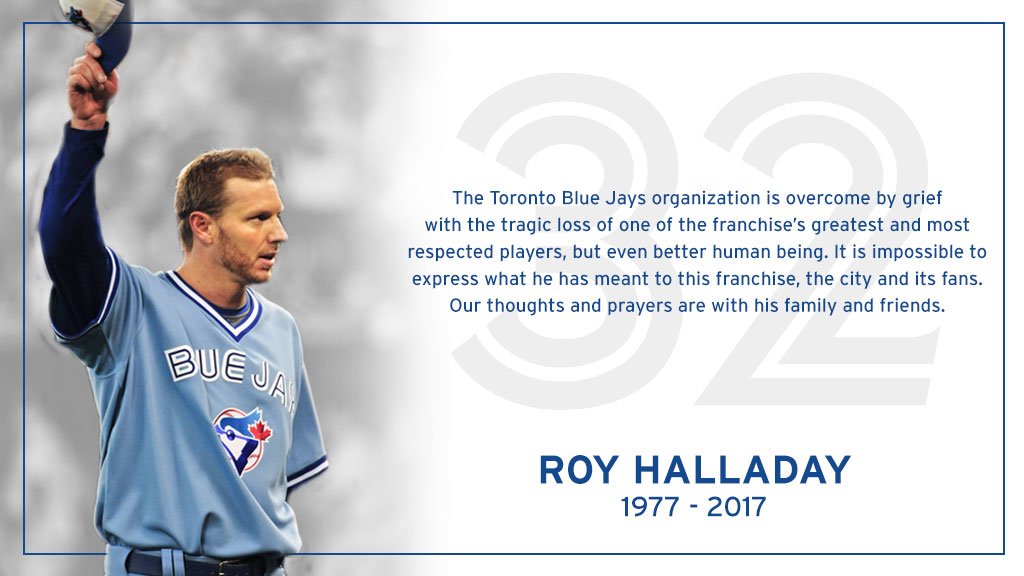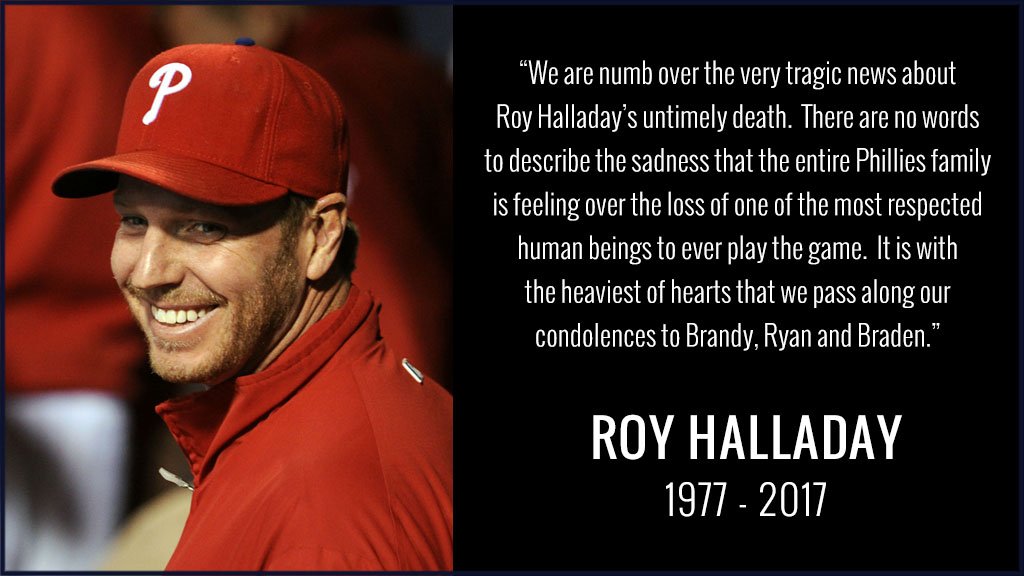 The loss of Halladay has been felt all over the sports community, with numerous teams and players outside of baseball expressing their love and respect.
The game of baseball lost a true legend today and a great, great man. Home Run Daily sends its deepest condolences to Halladay's wife Brandy, boys Ryan and Braden, and his family and friends.
RIP, Doc.