April 2019's Biggest MLB Stories
Holy smokes, the first season of the 2019 MLB season is already in the books, and stories were abundant in this one. From certain players tearing it up and others struggling to records being broken, April 2019 was certainly eventful in the baseball world. Here are the biggest stories, happenings and surprises from the first month of the 2019 campaign.

Albert the Great
At 39, Albert Pujols might not be the revered slugger that he was in his prime, but the Anaheim Angel is still getting it done and joined elite company in April. His two-run double off of Kansas City's Homer Bailey on April 28 gave him career RBIs no. 1,996 and 1,997, putting him ahead of Barry Bonds and in sole possession of no. 3 on the all-time list. Only Alex Rodriguez (2,086) and Hank Aaron (2,297) remain ahead of him. Though it's unlikely that he'll ever catch the latter, Pujols could pass A-Rod with a healthy and productive 2019 and 2020.
C&C on a tear
Outfielders Cody Bellinger of the Los Angeles Dodgers and Christian Yelich of the Milwaukee Brewers spent April wreaking havoc on National League pitching. Bellinger appears to have regained his form after a sophomore slump in 2018 and was the first month's best hitter. The 23-year-old currently has the NL Triple Crown with a .431 AVG, 14 HR and 37 RBI. Reigning MVP Yelich is picking up where he left off last year, and owns a share of the homer lead in addition to a .353 AVG and 34 RBI. It's obviously still early and both of these guys will cool off at some point, but they are as good as it gets in the Senior Circuit right now.
K&K still on the sidelines
Two of this past winter's most high-profile free agents still remain unsigned as the calendar turns to May. 2015 American League Cy Young winner Dallas Keuchel and 2x Reliever of the Year Craig Kimbrel are still without homes and MLB.com Insider Ken Rosenthal reports that it may be as long as June before either star signs. Both men have different contract desires, as Rosenthal reports that Kimbrel does not want a one-year deal whilst Keuchel is aiming for the short-term. There are plenty of teams that would love the services of either, but it looks as if a signing won't occur any time soon.
Medical costs soaring in the Bronx
The New York Yankees had enough injuries in the first month of the season to fill an entire hospital ward. Sophomore manager Aaron Boone has had the difficult task of holding his team together with more than half his starting lineup on the disabled list. Miguel Andujar, Dellin Betances, Greg Bird, Clint Frazier, Aaron Hicks, Aaron Judge, Luis Severino and Giancarlo Stanton are all currently laid up. Considering half of the team's minor league system has seemingly played in the past month, New York has done pretty well and Boone should be commended for his work. But fans in the Bronx will feel much better when all their superstars return.
Transaction declined?
Boston Red Sox ace Chris Sale is one of the MLB's most dominant lefties and has been since he became a starter in 2012, but he's been MIA for the first month of this year. Fans accustomed to the 7x All-Star dazzling batters with his slider would be shocked to see that he's currently 0-5 with a 6.30 ERA. There's still every chance that he can turn it around, but the Red Sox and their Nation have not enjoyed their ace struggling so mightily. Sale has taken full responsibility for his failures, but if his team wants to repeat as World Series champions, they'll need him to regain his form.
Slow start for Harper in Philly
The most high-profile free agent acquisition in recent MLB history hasn't gotten off to the start that his new team was expecting. 26-year-old Bryce Harper is having a rougher time acclimating to the Philadelphia Phillies than anyone would have thought. Through the first month of what is to be a very long tenure in the City of Brotherly Love, Harper is batting .231 with 6 HR and 20 RBI. He's far too talented to struggle like this long-term, but considering what the Phillies are paying him, they can't be too happy.
Vlad Jr. makes long awaited debut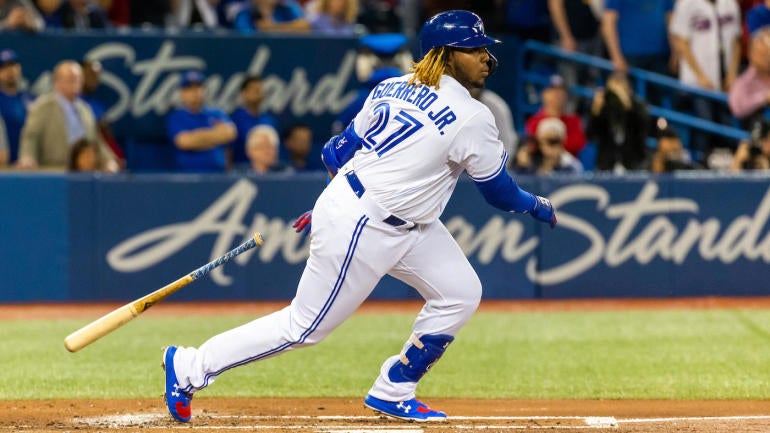 The baseball world had been chomping at the bit for some time to see no.1 prospect Vladimir Guerrero Jr. at the big league level. However, the Toronto Blue Jays waited patiently with the young phenom and allowed him to spend the end of 2018 and the beginning of this season with Triple-A Buffalo. Fans finally got their wish when the Jays made the call last week and brought Guerrero up for his MLB debut on April 26 vs. Oakland. A proud Vlad Sr. looked on as his son ripped a double in the bottom of the ninth for his first career knock. There will surely be many more to come.
Mets endure deGrom TJ scare
Jacob deGrom is currently the best pitcher baseball has to offer and he hasn't slowed on the heels of his masterful 2018 campaign. However, the Mets and their fans had to endure a brief panic when it looked as if the superstar righty had been claimed by the curse of Tommy John. It turned out to be nothing more than a scare and deGrom only missed one start, but baseball fans in Queens surely thought the sky was falling at the time.
Ichiro retires in grand fashion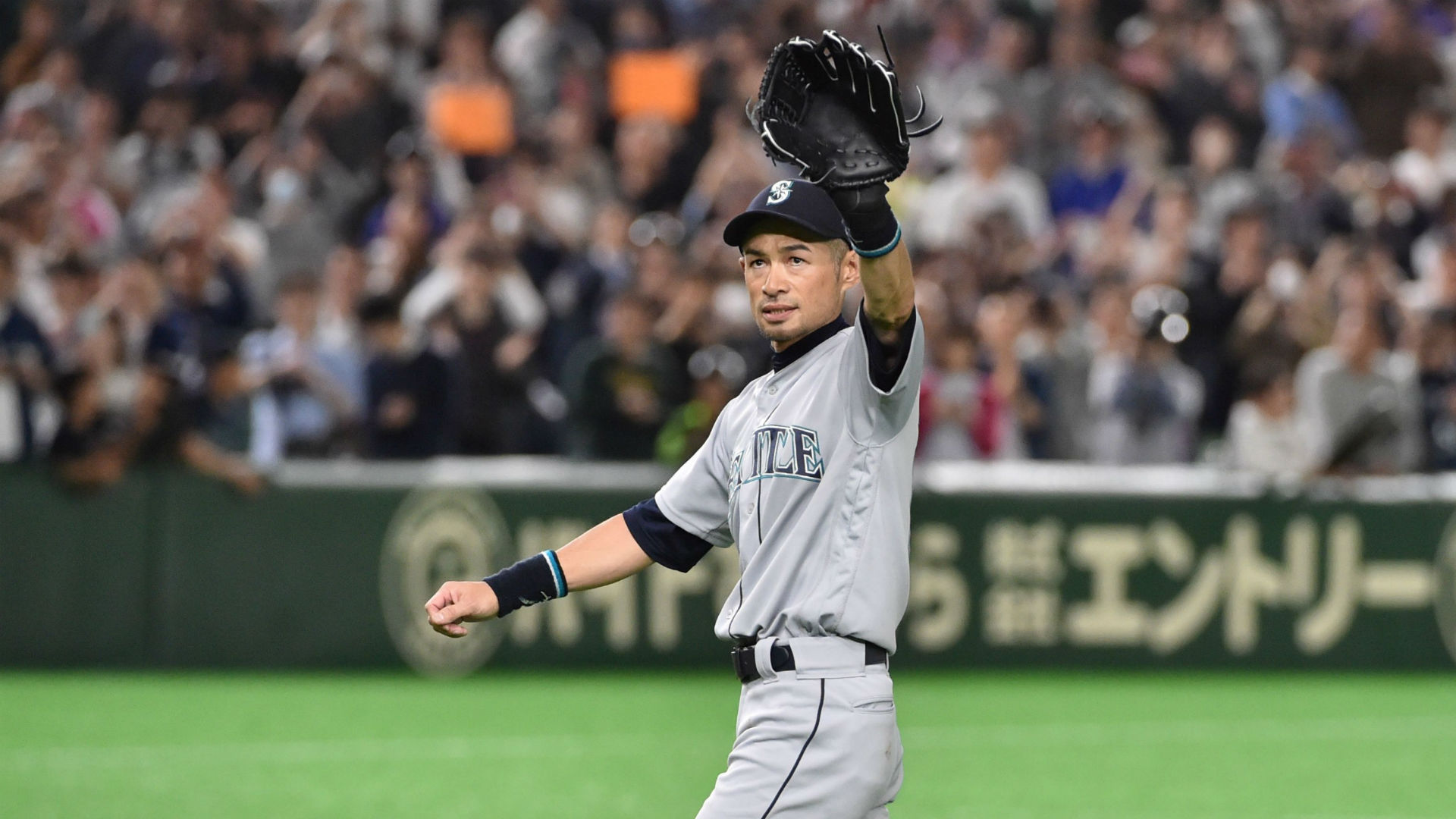 Though it happened in March actually and most fans may have forgotten about it by now, it's still one of best stories to come from baseball in some time. The Seattle Mariners opened the 2019 season vs. the Athletics at Tokyo Dome in Japan's capital. It was undoubtedly an amazing experience for all players involved, but it stood out for one player especially. 45-year-old Ichiro Suzuki played the series with the Mariners and called it a career after the second game. Not many foreign players in Major League Baseball can say that they played their last game in front of their native country and it's an honor Ichiro more than earned throughout his 28-year professional career in Japan and North America. An undoubted future Hall of Famer and one of the best hitters of all time, Ichiro walked off an MLB field for the last time to a thunderous ovation from his countrymen. Thanks for the memories, no.51.
Red Sox Designate Eduardo Nunez For Assignment
The Boston Red Sox have designated infielder Eduardo Nunez for assignment, according to a team announcement on Monday.
Boston also optioned right hander Hector Velazquez to Triple A Pawtucket.
In corresponding moves, the Red Sox have called up right hander Ryan Weber and first basemen/outfielder Sam Travis from Triple A.
Royals Considered Likely to be Moving Billy Hamilton, Terrance Gore
As the trade deadline approaches, the Kansas City Royals may be ready to enter sale mode.
According to MLB.com's Jeffrey Flanagan, the Royals may be moving both Billy Hamilton and Terrance Gore, who has already been designated for assignment.
Hamilton has been dropped to a backup role following the Royals call up of top prospect Bubba Starling, and hasn't started a game since July 3rd.
Hamilton has posted a .217/.284/.271 slash line this season.
Orioles' Mychal Givens Drawing Trade Interest